Investment: In 2025, SaryarkaAvtoProm will reach a production volume of 125 thousand cars per year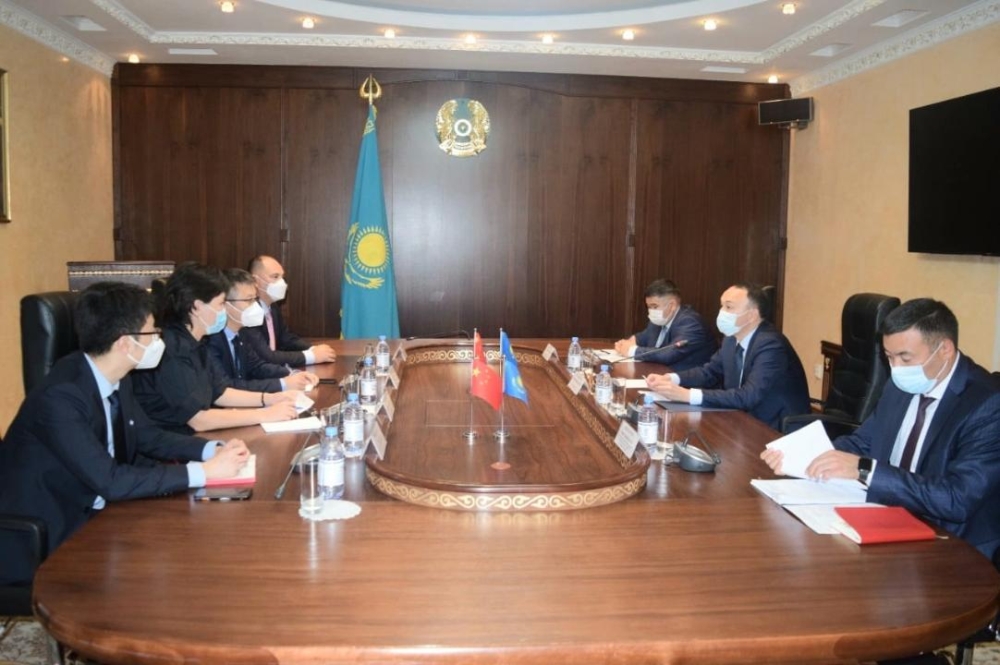 The head of the region, Archimed Mukhambetov, held a meeting with the CEO of China National Vehicle Import & Export Corporation, Mr. Gu Chaogang.
This company carries out activities for the import and export of cars and is a partner of SaryarkaAvtoProm LLP.
Archimed Mukhambetov noted that in recent years the growth rate of the mechanical engineering sector has been significantly increasing in the region.
- Here the main role is played by the SaryarkaAvtoProm enterprise, on the basis of which production volumes grow annually and jobs are created. For example, last year 60 thousand cars came off the assembly line of the enterprise, - says the akim of the region.
In many ways, the growth is ensured through the implementation of investment projects of SaryarkaAvtoProm. In particular, thanks to the projects launched over the past 2 years for the production of cars "Chevrolet", "KIA", "LADA" and "JAC". The further stage of the company's development is to deepen the localization of production.
This year, SaryarkaAvtoProm LLP plans to establish production of Lada Granta and KIA Sportage cars by a small-node production method.
During the meeting with the company "China National Vehicle Import & Export Corporation", further prospects for the development of the automotive industry of the region were discussed with our partners.
In particular, Mr. Gu noted the development of SaryarkaAvtoProm LLP, informed about plans to increase investments in the production infrastructure of the plant, as well as attract new brands. Thus, the annual volume of investments will amount to $ 40 million, thanks to which, by 2025, SaryarkaAvtoProm LLP will reach a production volume of 125 thousand cars per year. Also, the social support package will be strengthened for the company's employees.
For his part, the Governor of Kostanay region assured the guests of full support for the implementation of plans and initiatives for the development of this sector. Further development of the enterprise will directly affect the socio-economic state of the region, including the creation of new jobs.

Source: Akimat of Kostanay region