Turkish investors are considering the possibility of investing in an agro-industrial complex project in the Kostanay region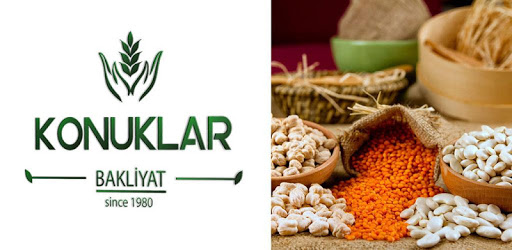 Turkish businessmen of the "Konuklar Bakliyat" company can invest in a project for the processing of agricultural products in the Kostanay region. Investors announced their intentions during a visit to Kazakhstan, organized with the support of the Embassy of the Republic of Kazakhstan in Turkey.
According to preliminary data, the company is considering investing about $ 3 million in the construction of a complex for processing, cleaning, and packaging oilseeds and legumes.
"This project is an initiative of the Turkish side. Investors plan to build a plant for processing green and red lentils, chickpeas, beans, sunflowers, etc. It will be complex for cleaning, packing, and packaging products under a popular Turkish brand. This company is widely represented in the market of Europe, the Middle East and has constant export channels. Therefore, this project can also become successful and export-oriented," said the regional director of "KAZAKH INVEST" NC" JSC in the Kostanay region Ablai Moldagulov.
At the initial stage, the project provides for the processing of 22 thousand tons of products per year. In case of an increase in demand and the availability of high-quality raw materials, the investor is ready to increase investments in the project several times and expand production.
During the meeting of Turkish investors with the leadership of the region, the conditions for the implementation of the project were discussed. In addition, the investor was told in detail about the mechanisms for supporting agriculture and programs for the development of the agro-industrial complex.
At the same time, with the active assistance of the regional akimat, the delegation met with representatives of business circles of the region. As a result of the negotiations, the parties reached an agreement on the further strengthening of trade and economic relations.
For reference: The "Konuklar Bakliyat" company was founded in 1980. Due to the high quality of its products, in 1990 the company became one of the leading suppliers of green lentils and chickpeas in Turkey. Besides, in 2002 the company opened a second branch in one of the most important ports in the world for legumes in Mersin. The company currently sells lentils, peas, corn, seeds and beans, bulgur, and wheat to Europe, Central Asia, North Africa, and the Middle East.