Zhas-Kanat 2006 LLP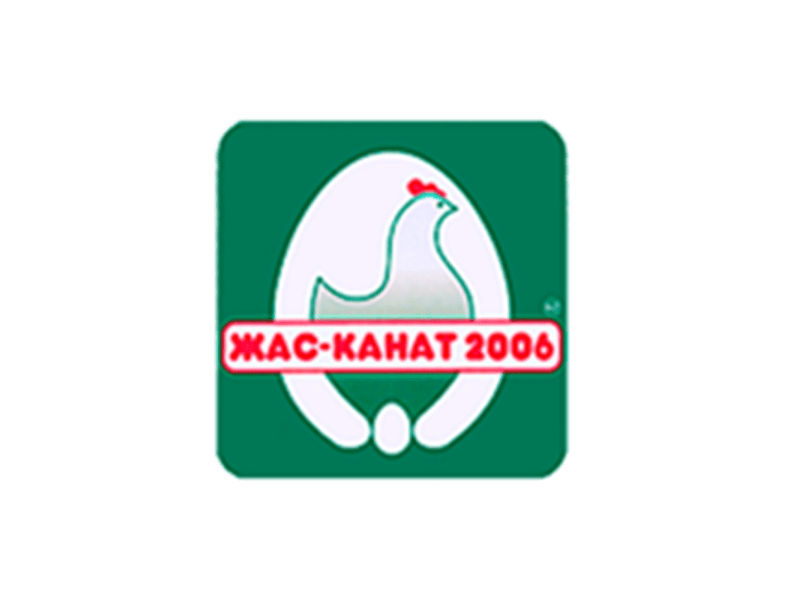 Basic orientation - production of porridge with egg and mushroom. Thanks to the support of the state in the frames of the state-of-the-art poultry "Poultry Business Card-2020", the "Zhas Kanat 2006" has been prolonging the three-stage modernization with a further $ 3 billion. Tenge. The newest newest and most up-to-date newest and most up-to-date European infrastructure has been established and adapted to the newest European technology manufacturers.

The automation process allowed to increase the production of 7 million tons. to 250 million year in year, in other words. approximately 35 times, meats from 30 to 500 tons or 15 times. Количество птицемест увеличено с 100 до 1,4 мили в 14 раз. The productivity of the work went far more than 1.5 times. Новые технологии позволили отказаться от маркиировки и сортировки продукции вручную.

As a result, the company has already invested a lot of production in the lottery products. Automation of production allows for up to eight days of transportation and packing up to millions of dollars per day. The staffing of the company is more than 200 people.

Produced products are exported to all regions of the country, and are also exported to Russia, Afghanistan, Tajikistan and Kyrgyzstan. In the current year, the new markets of Iran and China are extinguished.

State-of-the-art program «Digital Kazakhstan» realized the project «Smoked Poultry Farm». The company is automation and automation of 90% of all manufacturing processes:
installation of electronically pushed glass;
fully automated process machining process;
installation of modern cellular equipment with automatic systems;
automatic sorting of eggs in the workshop;
modernized sorting machine;
automatical line of hacking puppies.

At the same time, in the nearest three years it is planned to invest in digital technologies in the amount of 2 billion tenge. Enterprise Resource Planning ERP (Enterprise Resource Planning) allows for technological processes and operatively solving production issues, remotely. Otherwise, in the frames of the upgrade modernization can be considered as a possibility of the automatic line of smearing of the smoked salmon, meat and other products.

Also in 2019-2021, the development of imports is planned by the construction of a full-size reproducer, equipped with automated equipment from world leading manufacturers. The implementation of the project will allow imports to be imported at 40%.